About Us
McGuire Spring Corp. is a privately owned and operated spring manufacturer specializing in high-quality, custom-designed extension, compression and torsion springs; wire forms; flat springs; and rings. We provide assistance in all phases of the manufacturing process, from design to prototype development, production and finishing.
Our reputation is built on consistently delivering on our promise to provide high-quality products, fast turnaround, on-time delivery and outstanding customer service. Whether it's single spring, a mid-size order or a large production run, we stock a large inventory of wire types and sizes, ranging from .006 to .437 inches in diameter, to meet your needs.
With over 40 years of manufacturing experience, you can trust us to give careful attention to all the details of your order from start to finish. Our dedication to customer satisfaction and excellent customer service is our No. 1 priority and the key reason why many of our satisfied customers rely on us as their sole supplier of springs. You have our assurance that your business will receive top-notch customer care and attention and the highest level of support possible.
We invite you to contact us today to learn more about our design and manufacturing capabilities.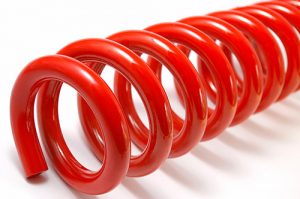 Contact Information
McGuire Spring Corp.
6135 Grand River Road
Brighton, MI 48116
Phone: 517-546-7311
Fax: 517-546-7925